Reminder, there is No School / No eLearning on Monday, November 14th while staff attend Professional Development.

East Noble Schools are closed today, November 3rd. It will be a Virtual Learning Day. Students will find the links to their live meetings on each course's Canvas page.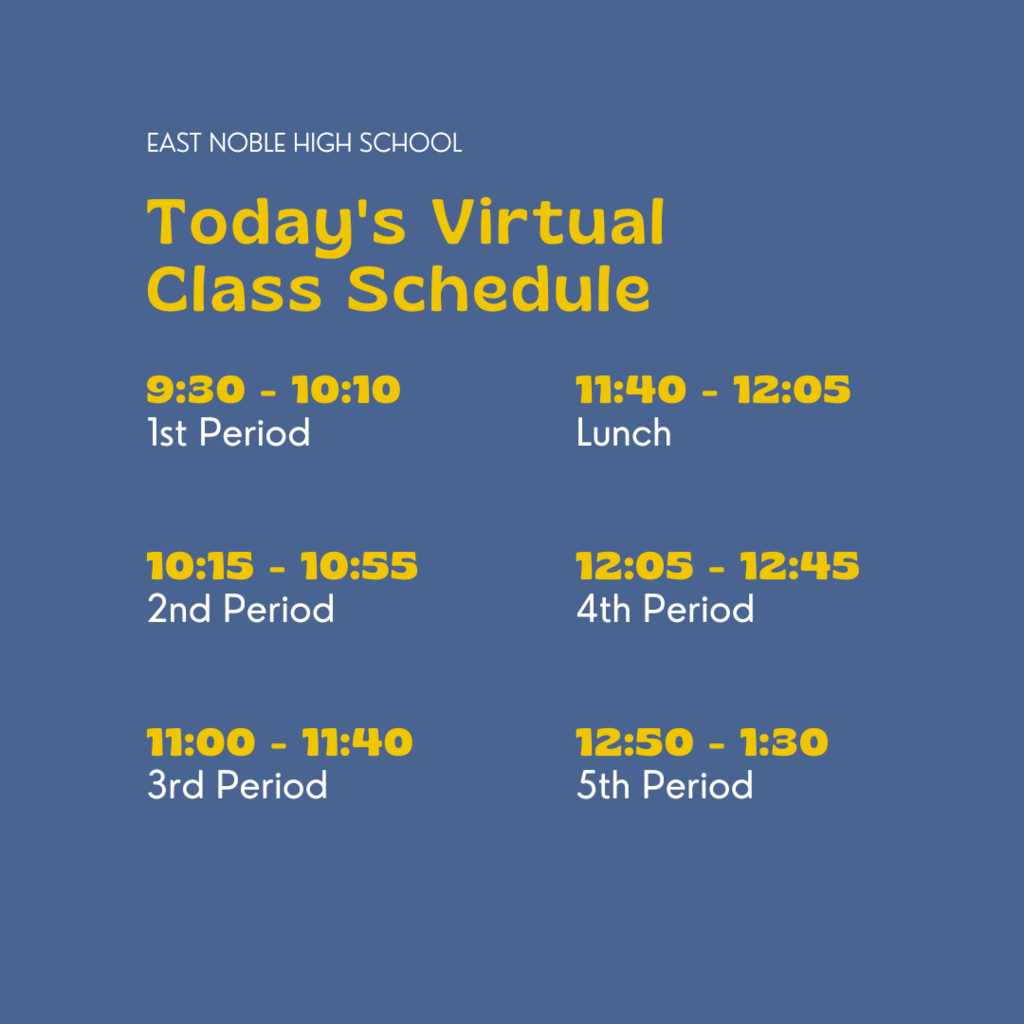 The Marching Knights had a great performance today at ISSMA Semi~State. Great job Knights!!!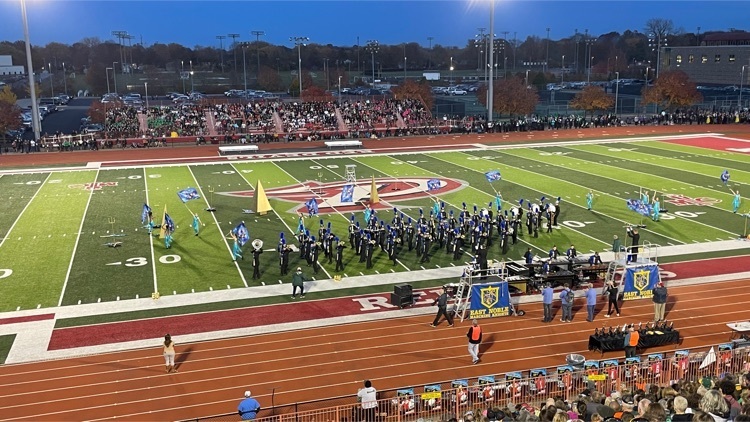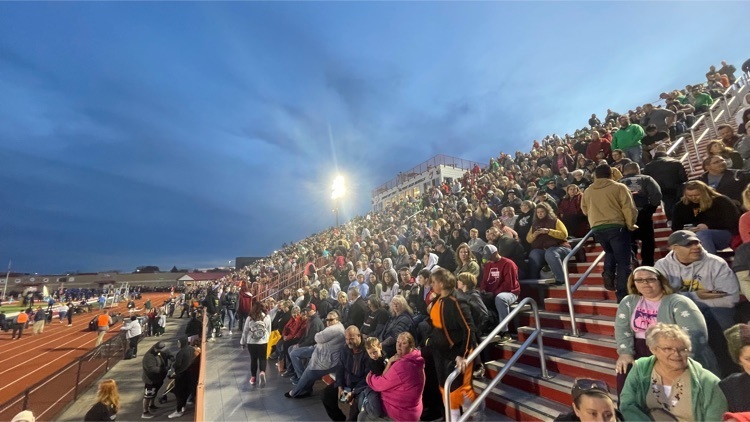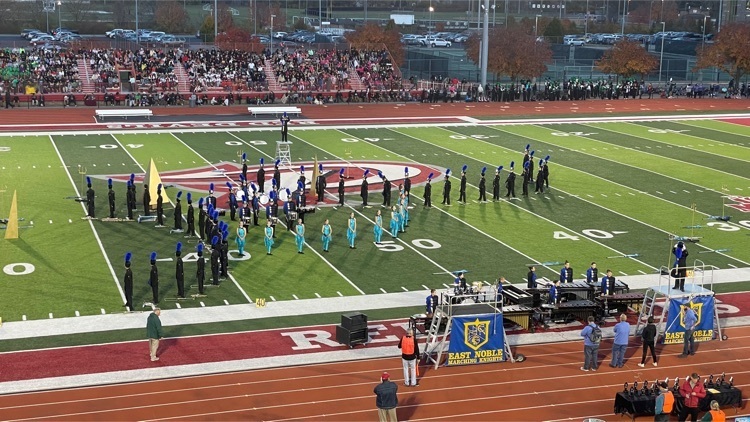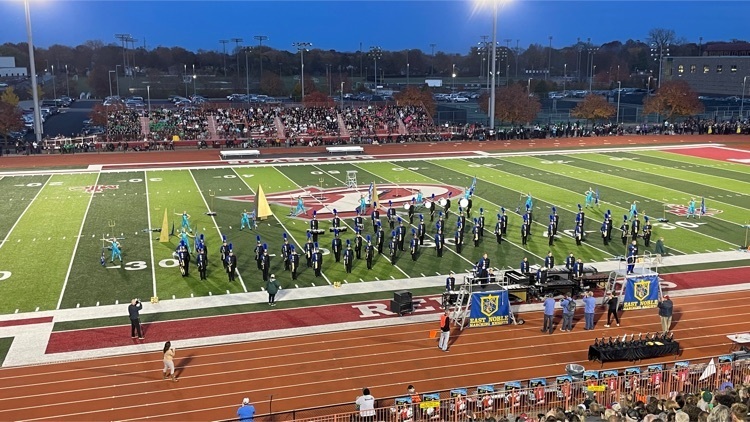 Fall Fest is this Wednesday! Wear your flannel and jeans and be sure to grab a Rise N Roll donut in the rotunda before school starts!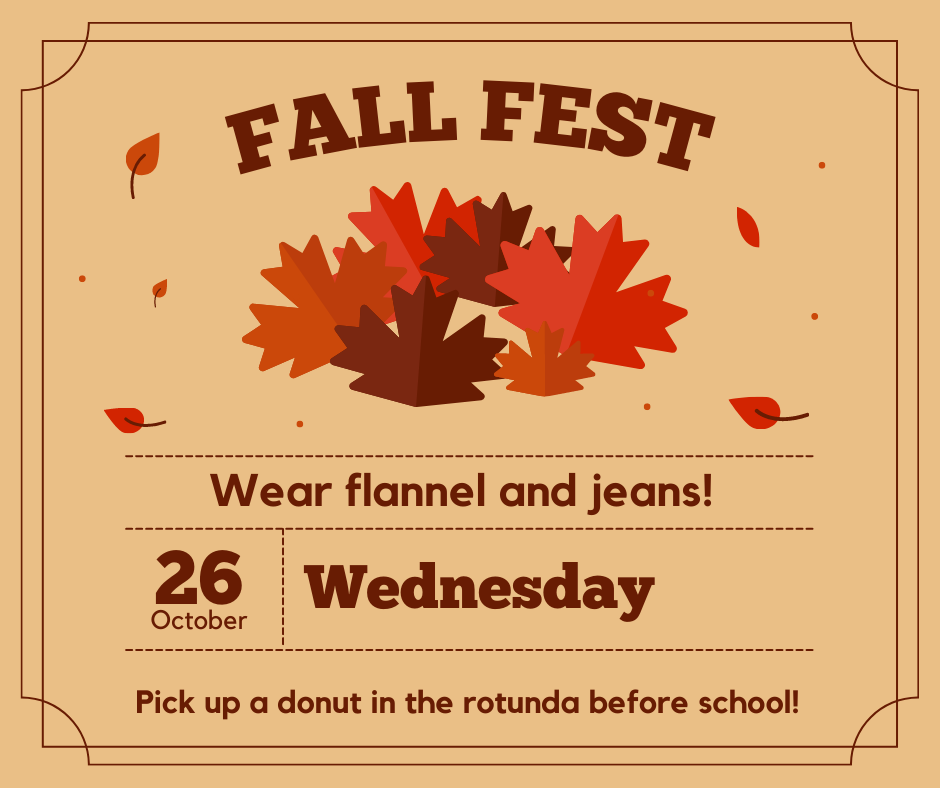 Look at all those pumpkins! A big thanks to Roberts Farm, Z2B Gardens, and Doug Hanes for donating the pumpkins for our Sources of Strength Pumpkin Decorating Contest!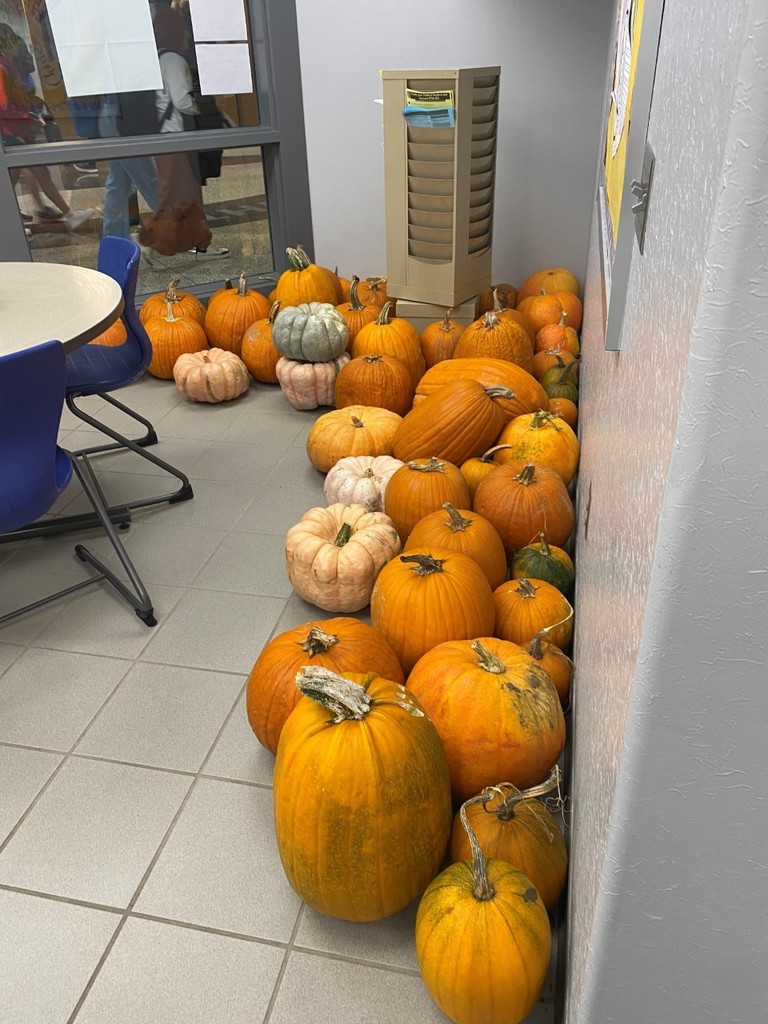 The Columbia City Police Department visited last week to share information with our drones class!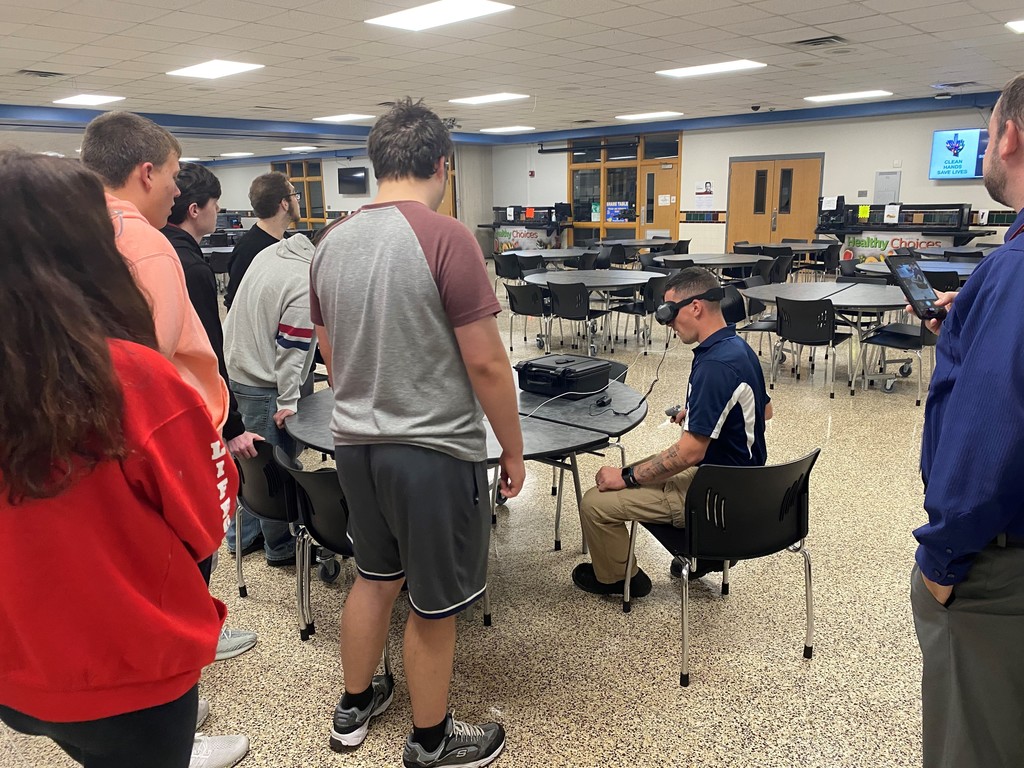 Congratulations to the East Noble Girls Cross Country team!!! 4th place finish at Regionals and headed to IHSAA Semi-State!!!!! GO KNIGHTS!!!!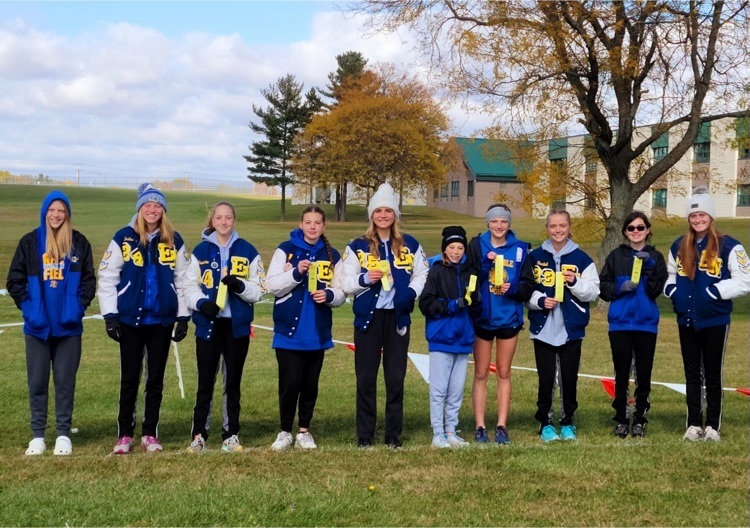 East Noble Volleyball is in full swing at Snider High School. Go Knights!!!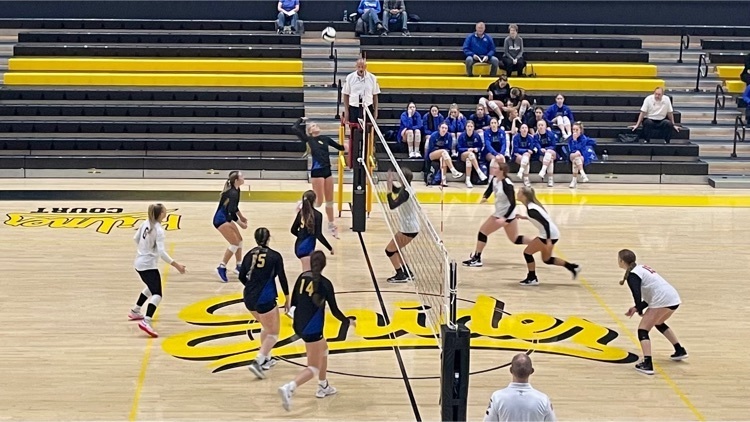 11th graders and their families are invited to learn more about the post-secondary planning process tomorrow, Thursday, at 6PM in the ENHS Cafeteria.


12th graders and their families are invited to Financial Aid Night tomorrow, Tuesday, October 11th beginning at 6PM in the ENHS Cafeteria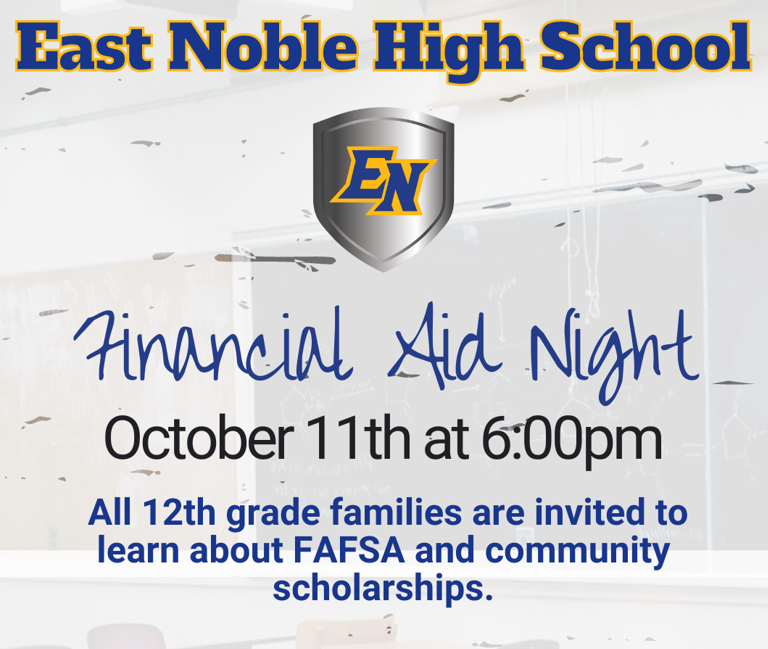 Auditions for The SpongeBob Musical will be held Tuesday, October 11th at 3:30PM. See Mr. Ogle or Mr. Mettert for more information!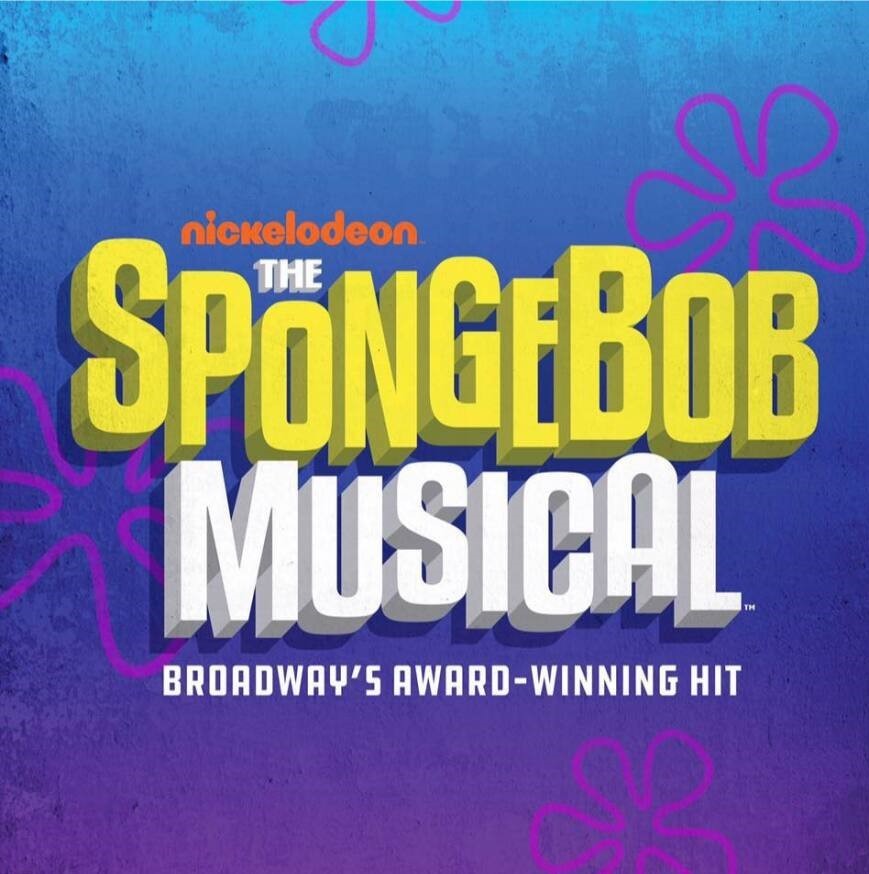 Your Future is Bright! Wear your Neon Colors on Tuesday, Sept. 27th for College Go Week!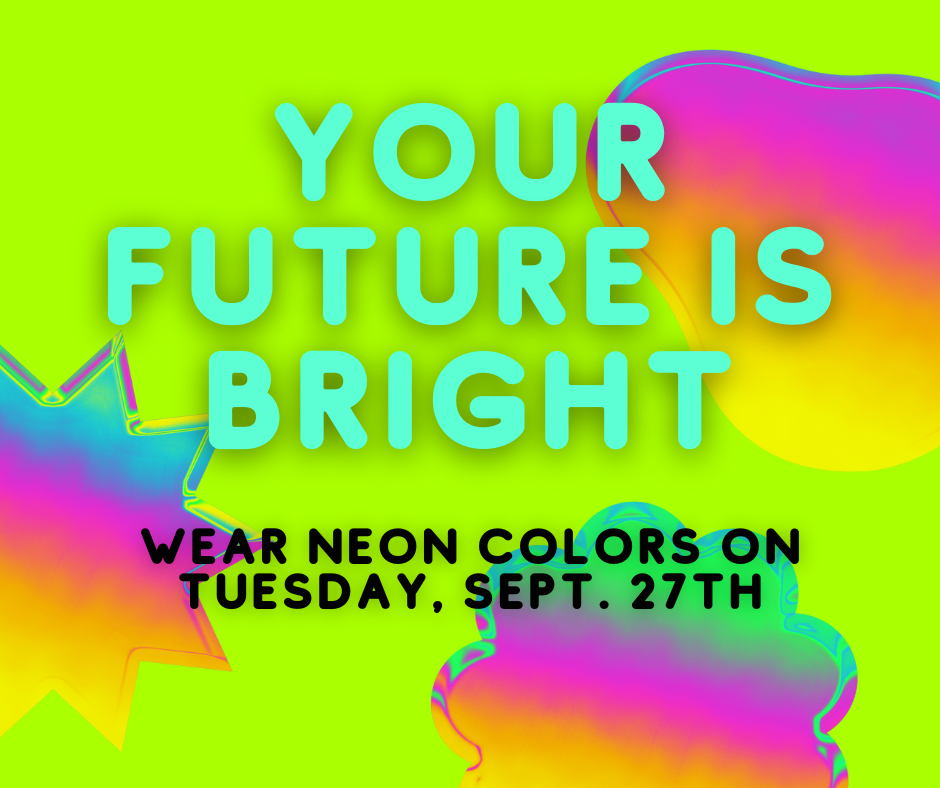 Tomorrow go CRAZY Blue and Gold to finish up Homecoming Week!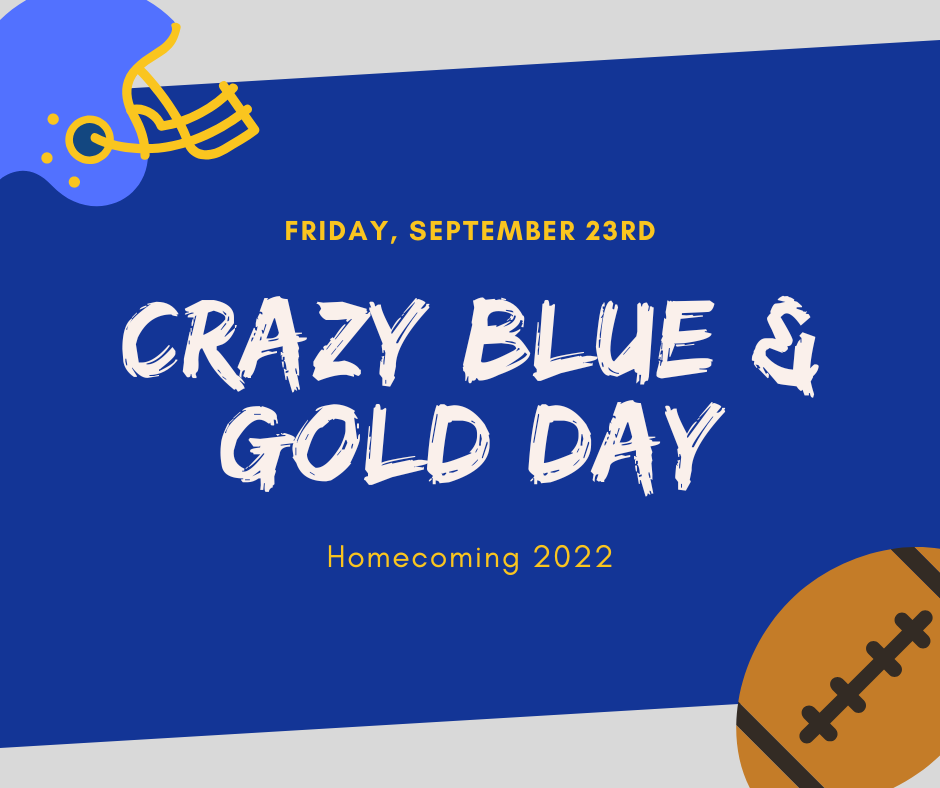 Meet ENHS's 2022 Homecoming Court! Students picked for this year's courts are: front row, from left, Ava Larson, Nate Cole, Kiana Haley, Payton Quake, Madelyn Green, Khloe Pankop, Georgia Bradley, Rae David and Mason Treesh; back row, from left, Jayvion Stokes, Manny Pita, Molly McCord, Jeremy O'Connor, Nate Terry, Lex McBride, Mia Gabet, Gabe Zimmerman. Andrew Malone was absent.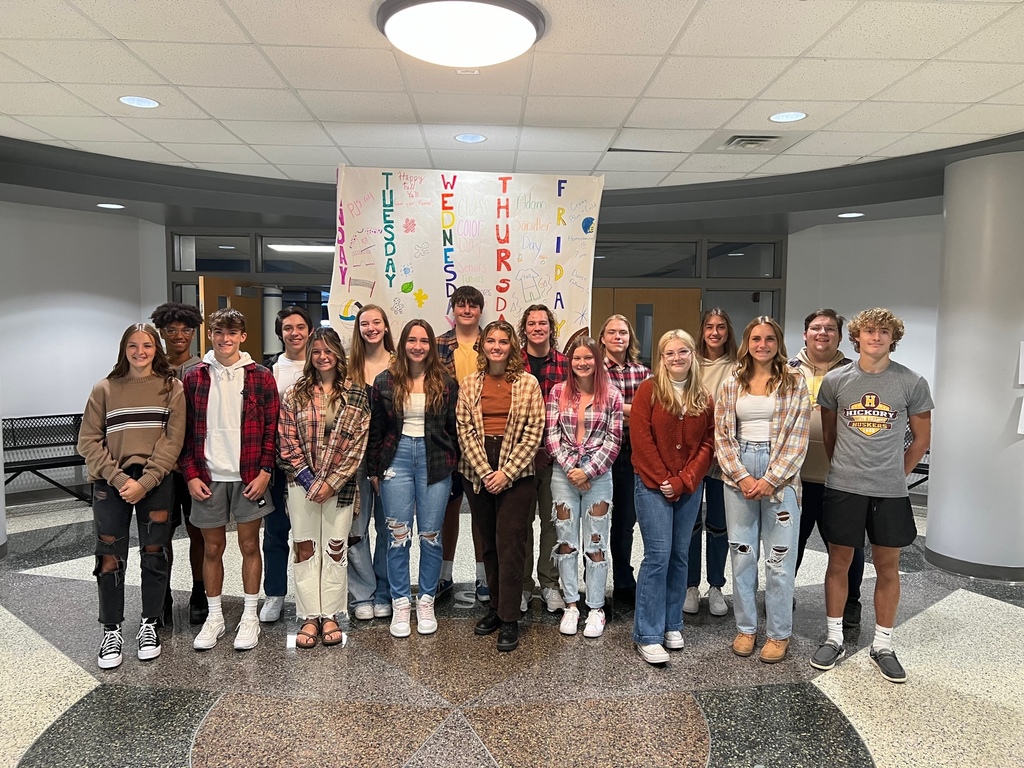 Dress like Adam Sandler on Thursday for Homecoming Week!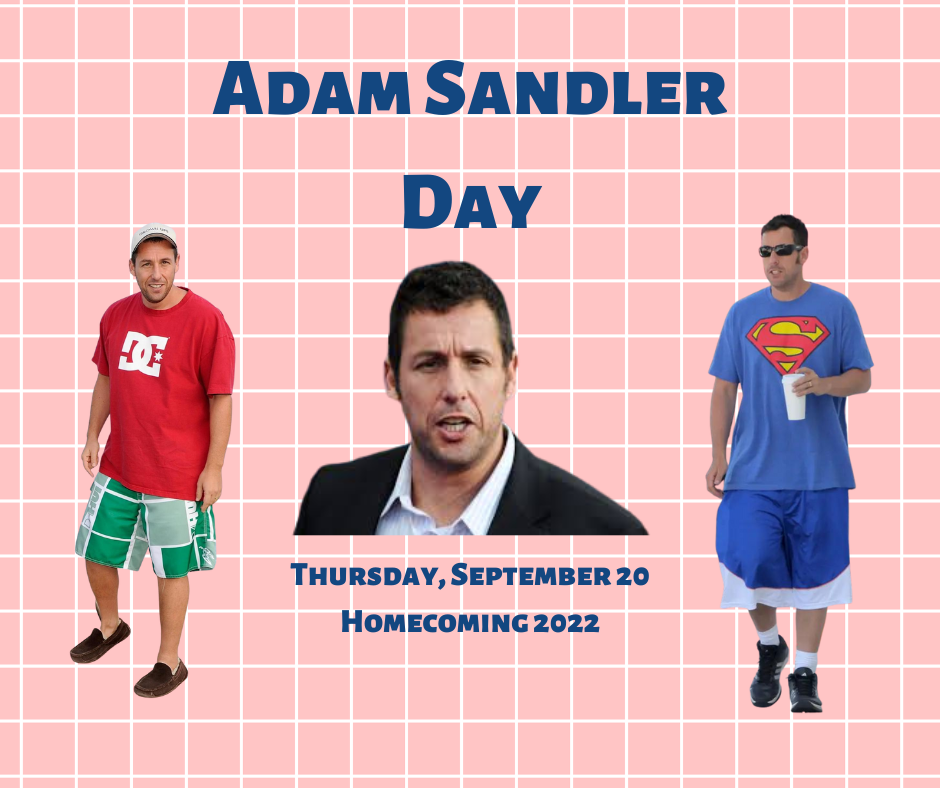 Wednesday is Class Color Day! Which class will win this Homecoming contest?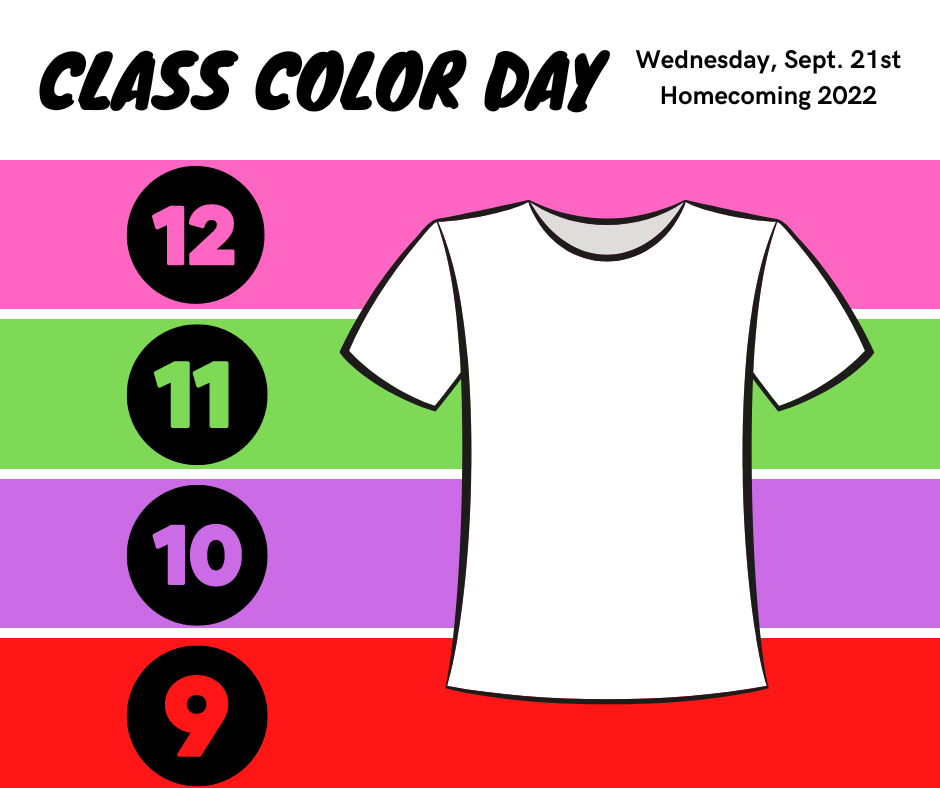 Homecoming 2022 continues Tuesday with Happy Fall Y'all! Wear your favorite sweater or flannel!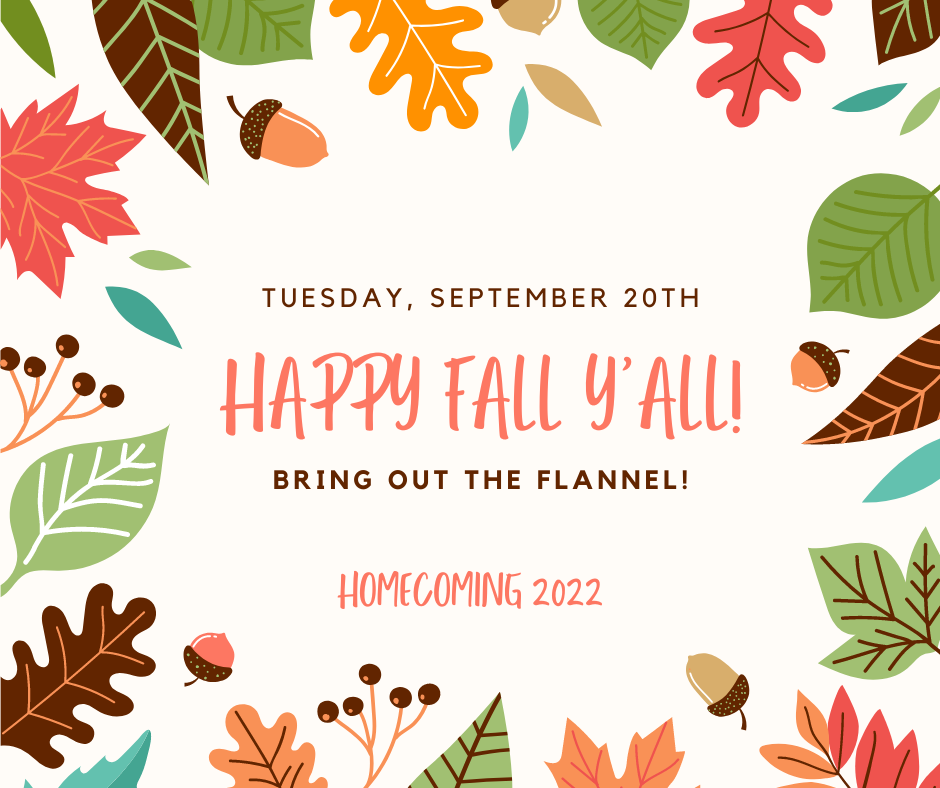 Tomorrow starts Homecoming week! The theme of the day - PAJAMA DAY!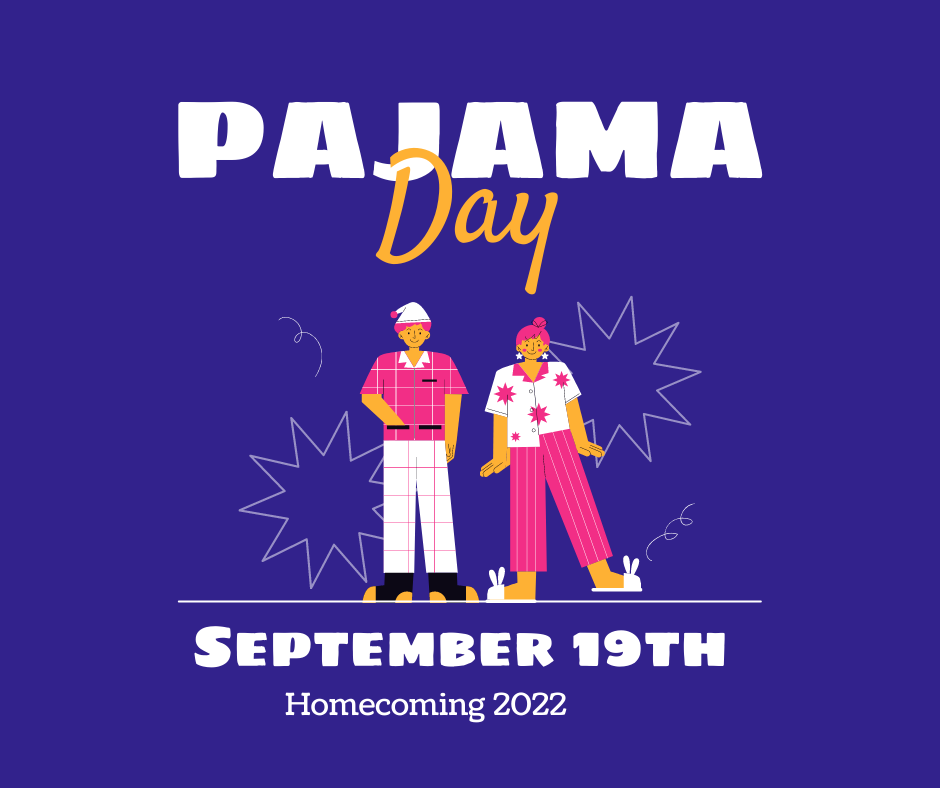 Great show from our Marching Knights yesterday at DeKalb. Best music and a second place finish. Great job!