ONLINE REGISTRATION BEGINS THURSDAY! Registration letters for current students were mailed last week. Starting this Thursday, visit
https://bit.ly/3y5I7as
to begin!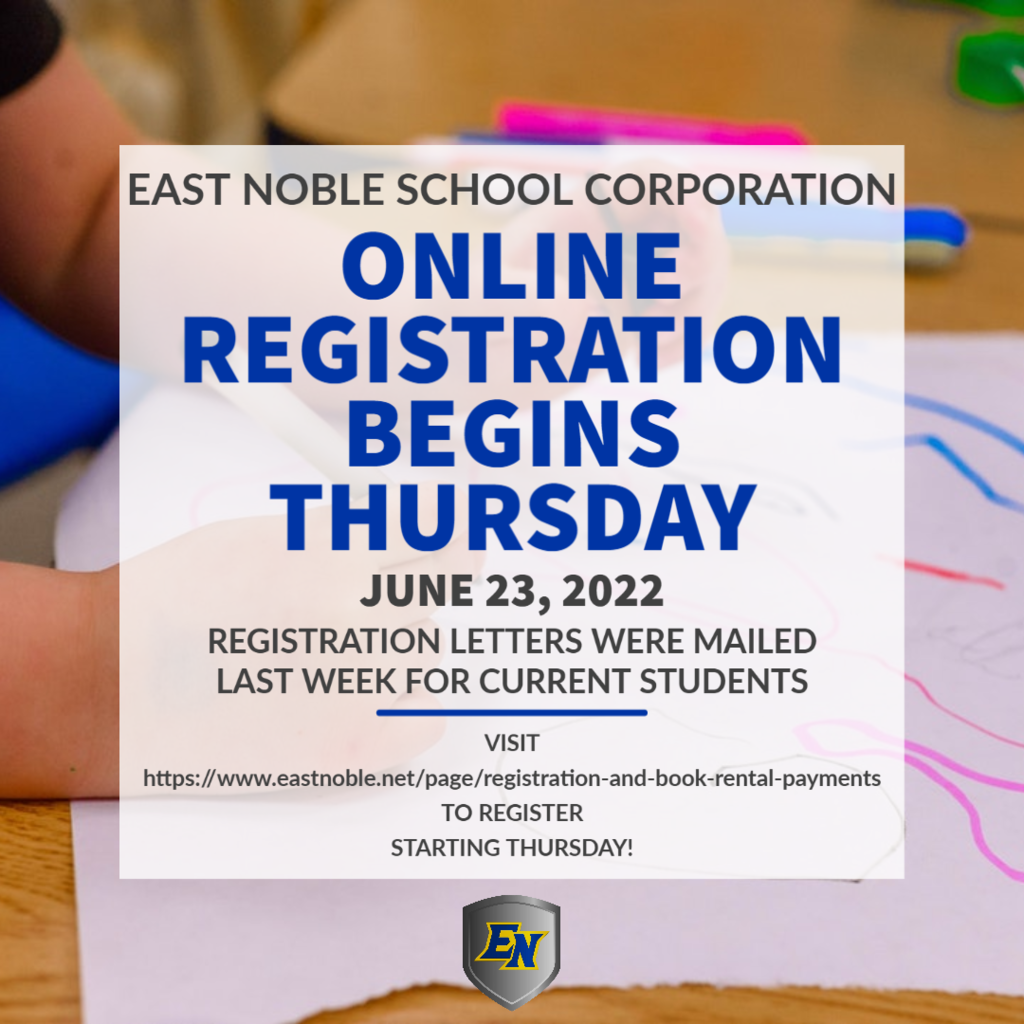 East Noble High School is in need of a SPECIAL EDUCATION TEACHER for the 2022 school year. Applicants must have a valid Indiana Teacher's License. To apply, go to
https://bit.ly/3xSP4eU
or call (260)347-2032.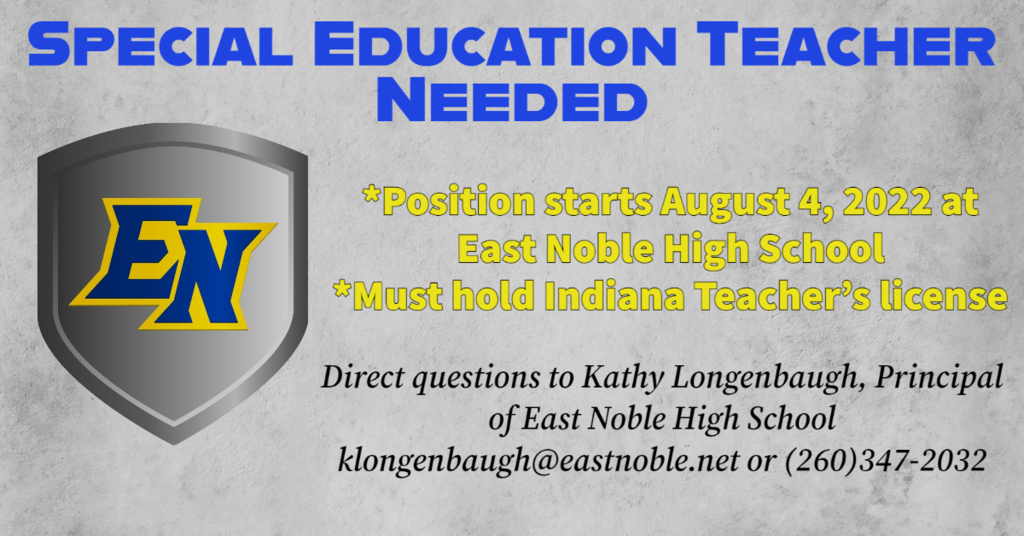 It's official! Congratulations Class of 2022! Once a Knight, always a Knight! #WEareEN #classof2022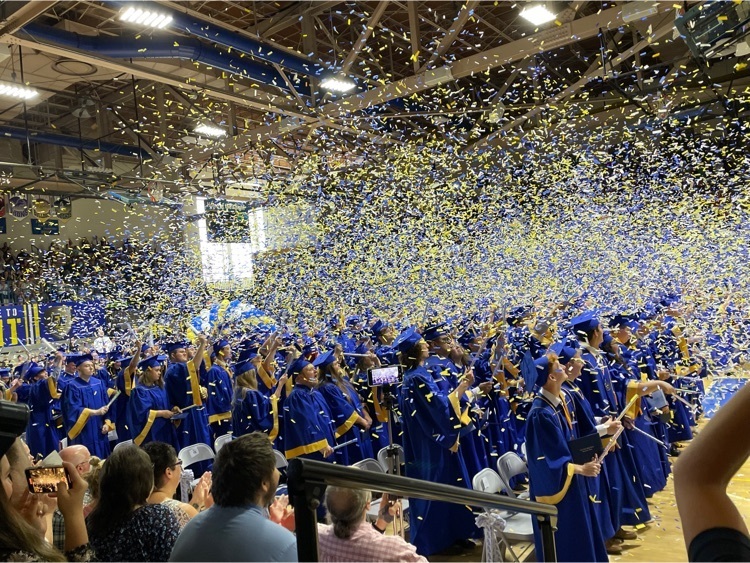 Time to celebrate our Seniors!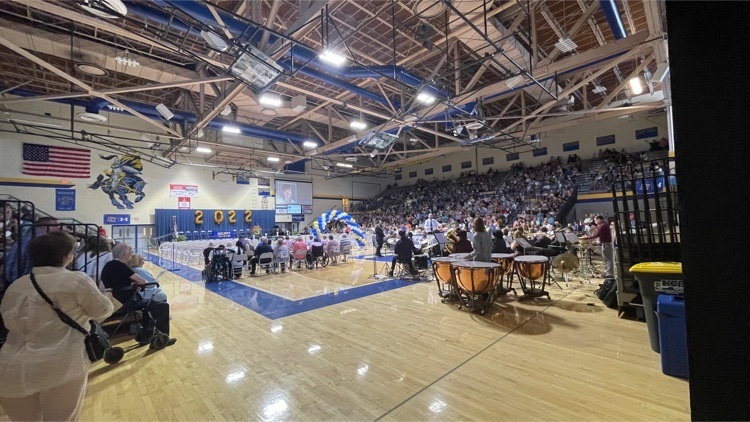 These graduates are enjoying their Senior Breakfast this morning! #WEareEN #classof2022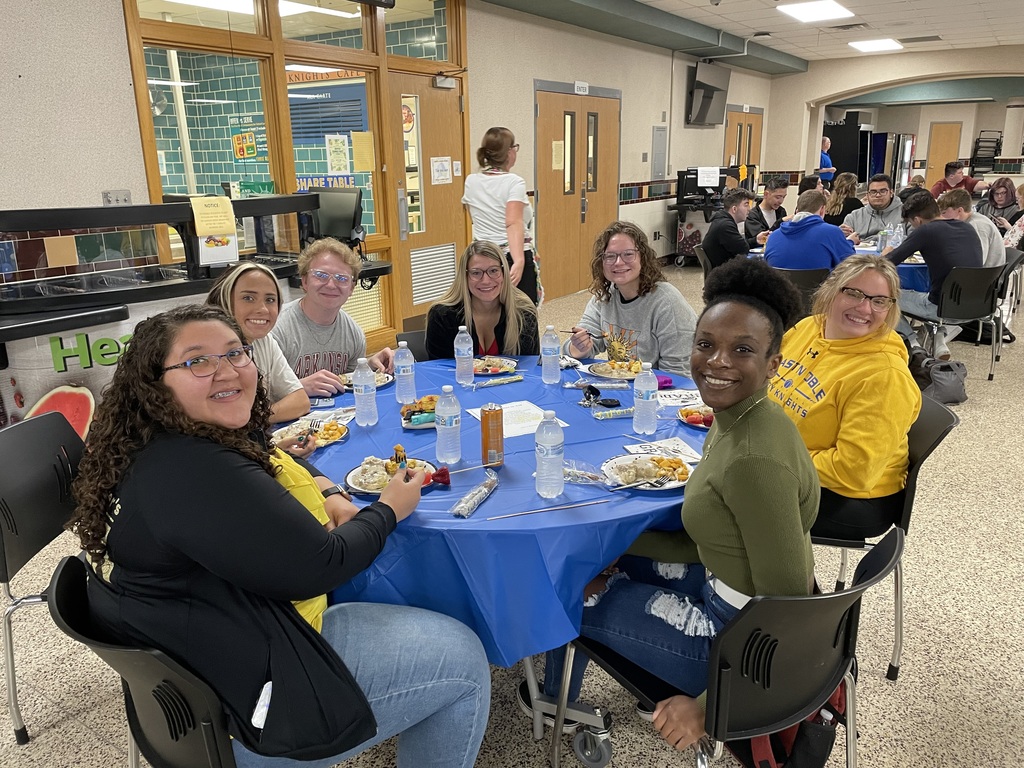 The 2022 Top 10 High Honors Students were honored today with a walk-around the building with the ENHS Marching Band. #WEareEN #Classof2022

Congratulations to Impact Institute's 21-22 Second Semester Outstanding Students!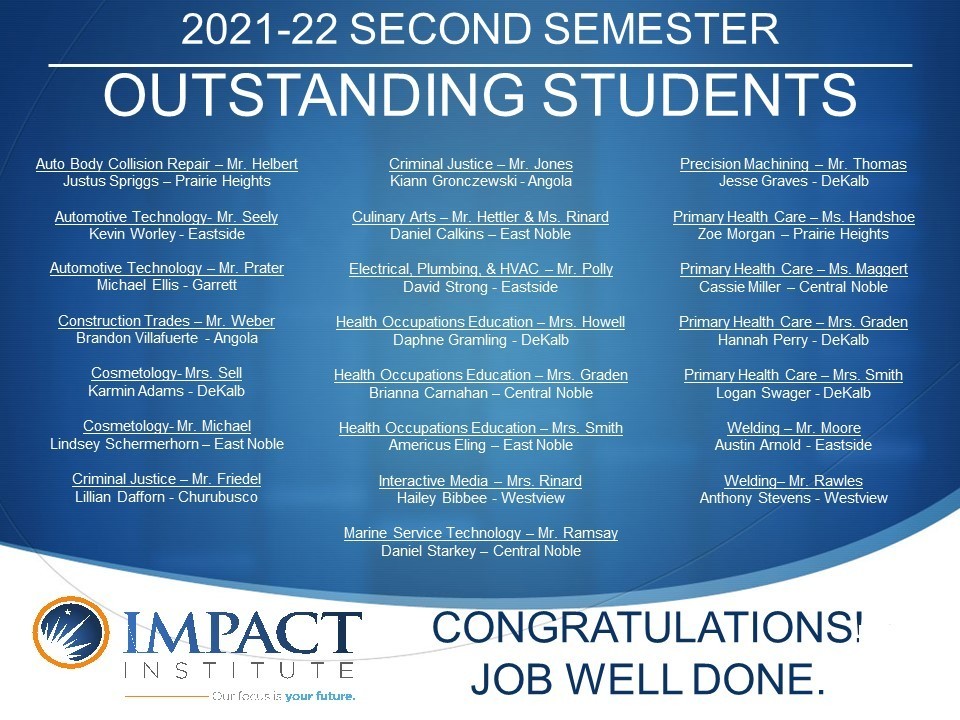 East Noble Jazz and Concert bands performed this evening in the Cole Auditorium. Great job Knights!.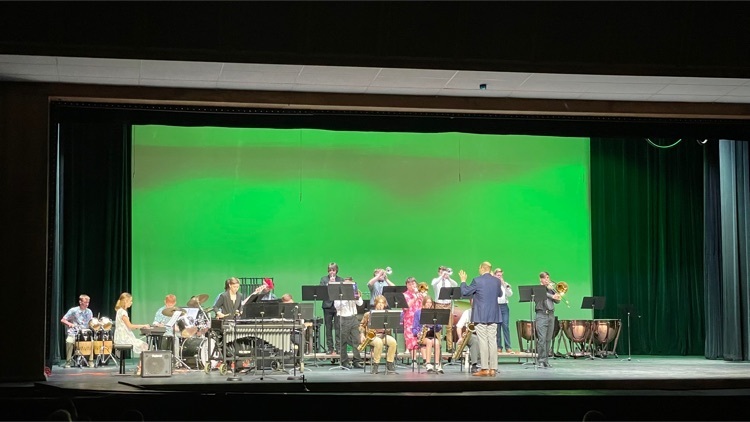 Seniors Kane and Blaine revisited their old elementary playground yesterday as a part of the Senior Elementary walks. #WEareEN #classof2022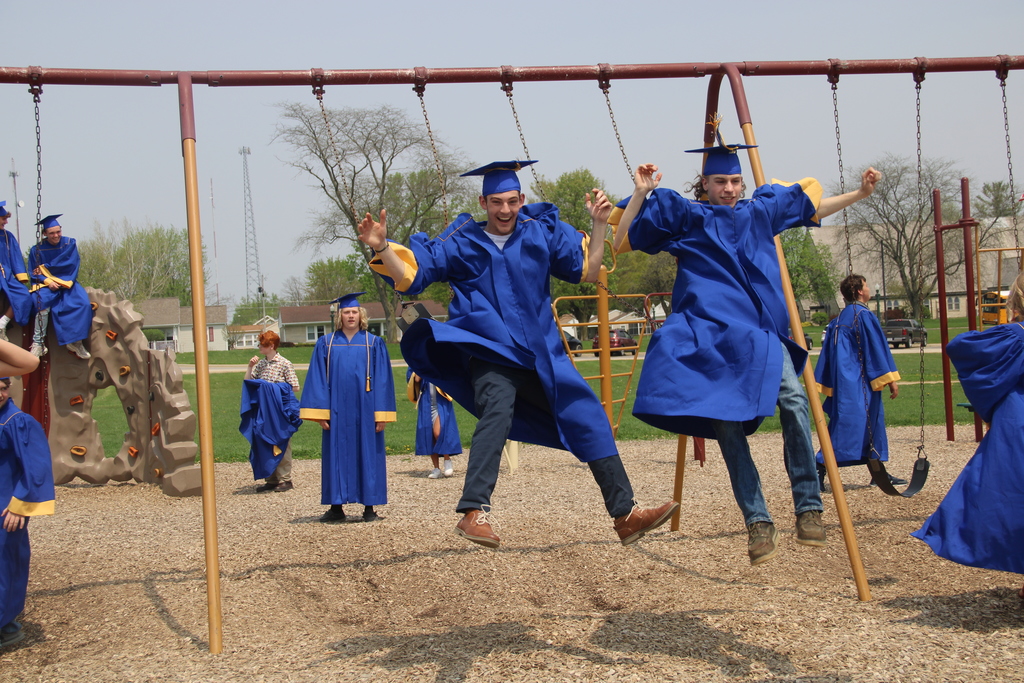 The East Noble Grand March will take place at 6:30PM prior to prom on Saturday, May 14th in the Main Gym!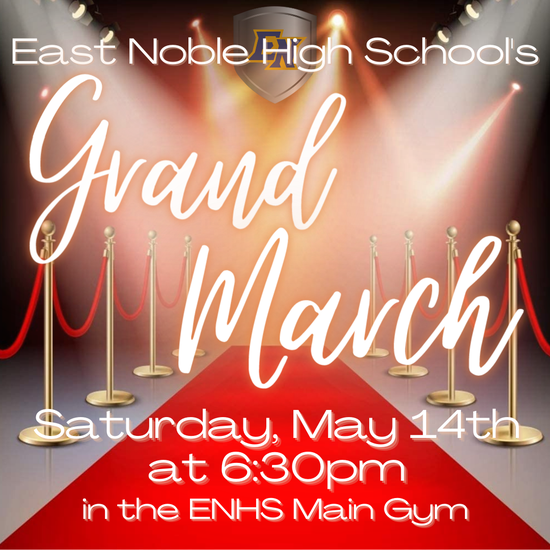 Deadline Approaching! Seniors are able to purchase their laptops for $30. This can be paid in the front office with cash or check only. All student fees need to be paid in full prior to purchasing your laptop. The deadline for purchasing laptops is May 13th.

Senior Signs were delivered yesterday as seniors finished up their Senior Interviews. Congratulations Seniors on a successful day of interviews! One step closer to Graduation! #WEareEN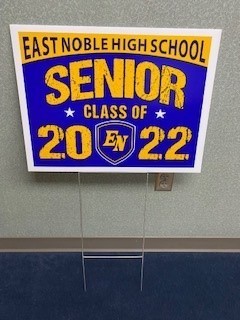 Prom tickets go on sale today in the front office. Seniors may purchase their tickets starting today, and Juniors may purchase theirs starting Wednesday. Tickets are $30 per person. All students and guests must provide a photo ID and their tickets to get in to the dance.

Introducing Class of 2022 Valedictorian Jaron Bobay and Salutatorian Drew Sillaway! Knight Nation congratulates you!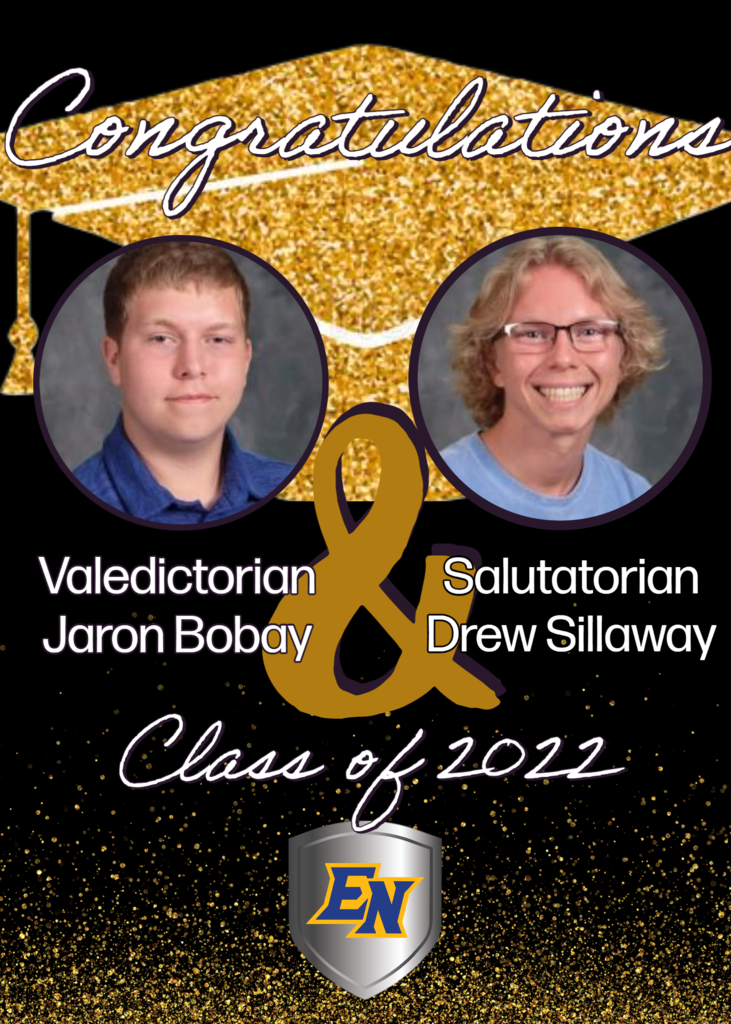 Looking for a job? Check out our new "Look Who's Hiring" board outside of the guidance office!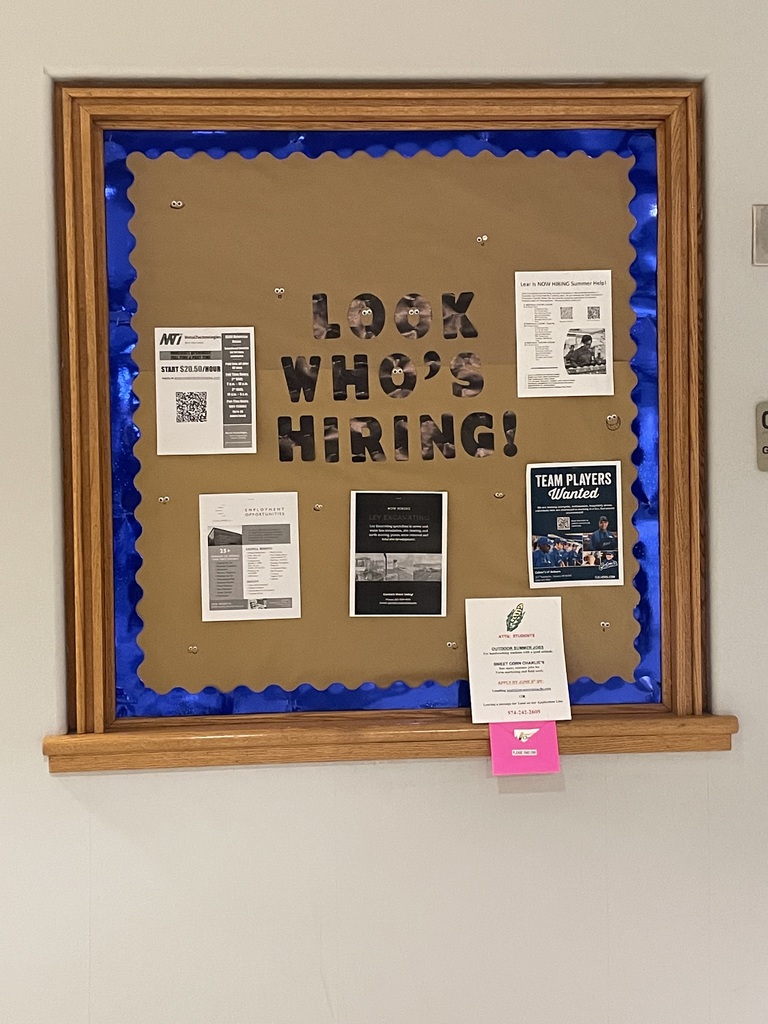 Any athlete eligible to order their letter jacket, may do so on *Wednesday, April 20th, Thursday April 21st, and Friday April 22nd.* We will have jackets in the athletic office to try-on starting Monday, April. 18th. Payment must be made when ordering jacket. If you have missed a past order, you may order at this time. No orders will be accepted after the dates listed above!!

The Interact Club invites students to bring in new or gently used blankets and stuffed animals between April 18th - 22nd to benefit Noble House and CASA. Please bring in items to your first period class.

Just a reminder, students can pick up a free grab-n-go breakfast in the rotunda prior to school starting. Please make sure you plan for enough time to pick up your breakfast and make it to first period on time.

Seniors who would like to be included in the slideshow that will run during Graduation need to submit a baby picture AND a current picture to
classof2022@eastnoble.net
by April 13th.

Mr. Barber's class was one of the few classes that won donuts and coffee this morning as a part of Student Appreciation Day at ENHS. Classes had to be the first to answer a school-wide trivia question correctly. Students were also greeted with staff-written appreciation notes on their first period desks. During lunch, students will receive snow cones by Hang 10.