My favorite class at this moment.

IHSAA Girls Soccer Sectional tonight: East Noble vs Carroll 5pm Snider vs North Side 7pm Saturday: Championship at 7pm

We're thrilled to announce East Noble School Corporation's new app! Access event information, cafeteria menus, news updates, even emergency notifications! Download the app on Android:
http://bit.ly/2NqlHvh
or iPhone:
https://apple.co/2NqnNeD
.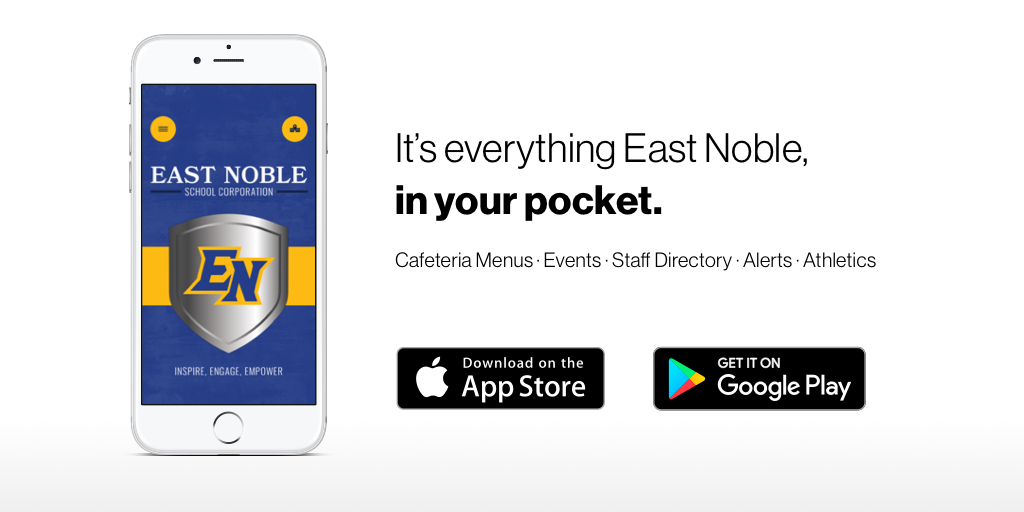 Financial Aid Night-Oct 21 ENHS cafeteria: 6:00pm-8:00pm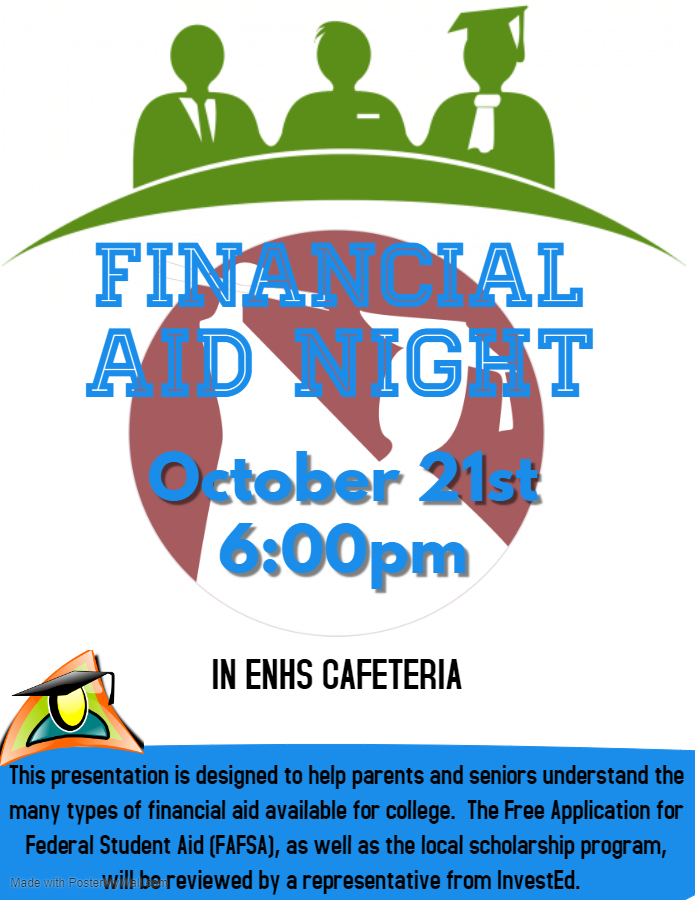 East Noble is honored to host the 2019 IHSAA Girls Soccer Sectional. Tonight we welcome the Northrop Bruins vs the Snider Panthers. Game will start at 6pm. Reminder that tickets are $6 for single game and $10 for a Sectional Pass. Sports passes will not be accepted.

East Noble High School grad Mark Rickey takes the oath of enlistment into the US Army. His mom and I are proud.

34th Apple Festival—it's been a very busy Saturday. Love to see East Noble High School grads returning for this event
East Noble 28 Columbia City 7. Final.
East Noble 28 Columbia City 7. 6 min left in 4th.
East Noble 21 Columbia City 7. End of 3rd.
East Noble 21 Columbia City 7. 4:38 left in 3rd.
East Noble 14 Columbia City 7. 8:38 left in 3rd.
East Noble 7 Columbia City 7. Half.
East Noble 7 Columbia City 0. 7:34 left in 1st.


Reminder: Last day to order fall letter jackets is Friday, Sept. 27th. If you are eligible stop down to the Athletic Office when possible to get fitted!

Science guru Mr. Swartz guides a couple of his students.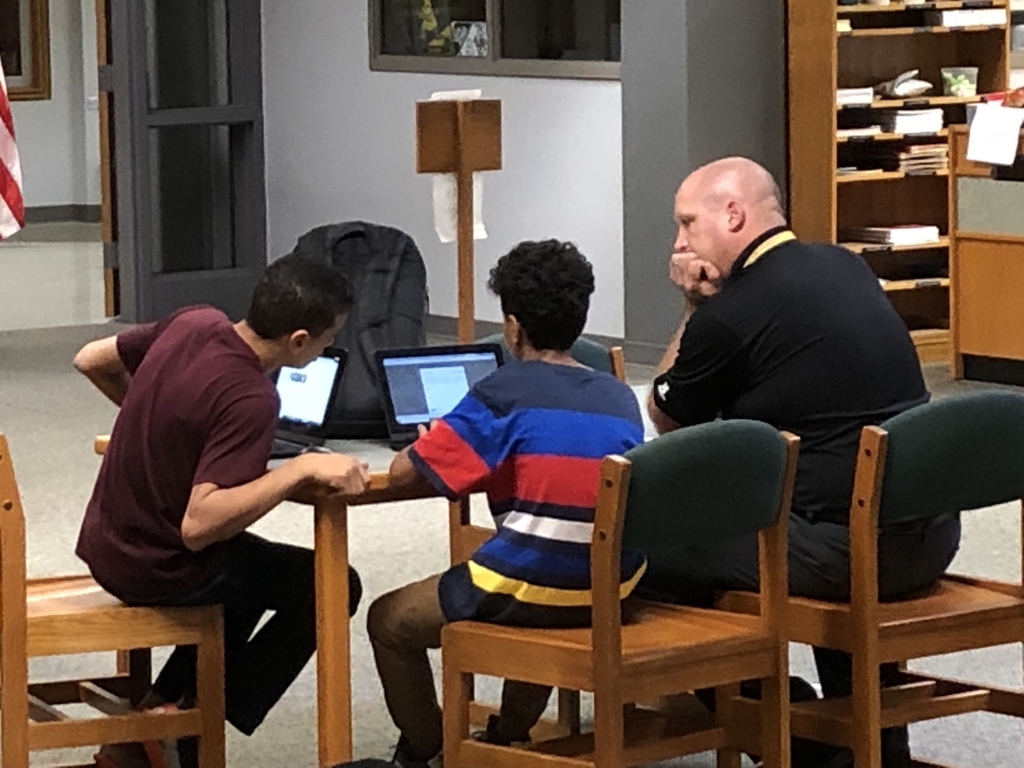 ENSC Walk In Registration for 2019-2020 is Wednesday, July 17 from 10 a.m. - 7 p.m. in all buildings and is for new students and families needing help with online registration. Can't wait to have our students back in school!!!